Creating funding opportunities for frontline organisations through consortiums.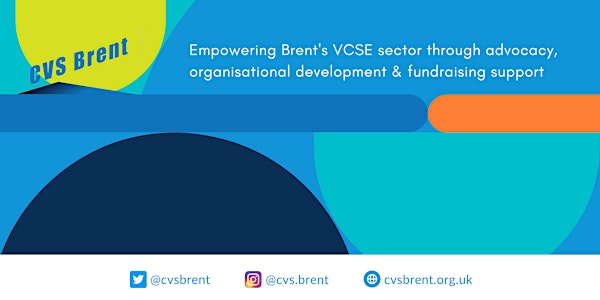 About this event
CVS Brent is organising consortiums to serve as special purpose vehicles for Brent's frontline VCSE organisations. We will work together for large funding bids to fund each participating organisation in the consortium up to £8K.
We achieve much more when we work together as partnership
The VCSE share a common goal, to improve outcomes for local residents and to do our part to protect the planet.
Colleagues in Brent know there is a need to address the lack of accessible, affordable and appropriate office spaces and community meeting facilities. 
VCSE are invited to join the Partnership for Premises mailing list. Find our about the list of affordable spaces available and complete our premises audit.
CVS Brent will lead on submitting applications for the following funds:
Partnership for Premises
Heritage Lottery Fund
Safeguarding Leads Network
Neighbourhood Community Infrastructure Levy (NCIL) Fund (community premises)
Book on Eventbrite at: VCSE Alliance Tickets
Questions? Contact us at develop@cvsbrent.org.uk
Share with friends
Social Share